Come Bye Border Collie Rescue rescues BC's and BC mixes from the Midwest, including the states of Illinois, Indiana, Kentucky, Missouri and Tennessee. Our adopters come from all over the U.S., but most typically from the same Midwest states. Any potential adopters should understand that they are expected to visit the dog in its foster home.
The Location of the foster home in the dog's description should be taken into consideration if you are interested in one of the CBBCR foster dogs. We currently have foster homes in Illinois and Indiana. Our mission is to rescue and rehome Border Collies and Border Collie mixes in need throughout the Midwest. We are a 501(c)(3) non-profit organization under IRS rules.

CBBCR is run by volunteers. No one gets a salary, so you can be assured that all donations go toward the operations of the rescue.
Be A Foster
Have you ever thought about fostering? Here is why you should
Adopt
We are taking applications for adoption! Read more about our adoption process by clicking on this link.
Click on the dog's photo to go directly to that dog's web page!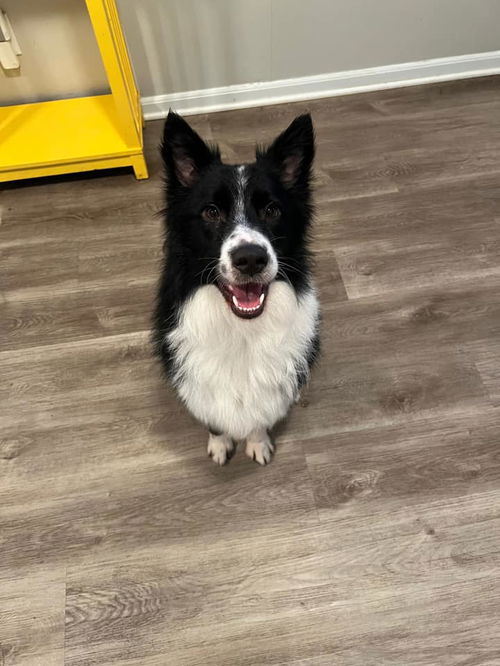 Adorable TylerTyler was picked up in Kentucky as a stray. When no one came to claim him Come Bye was asked to take him in.Tyler's ideal home - active pet home or novice sport handler looking to dabble in sports (agility, disc, or dock - he loves all!) He is high energy and low/medium drive. Tyler is good with dogs, people, and kids! Doesn't know a stranger! Not sure if he's good with cat, I'm allergic. He is great in the crate, travels well, and walks nicely on a le
...read more about Tyler
Pet-friendly license plates are available through the state of Illinois website. Proceeds from these plates go into a pet overpopulation fund to provide money for spaying and neutering Illinois companion animals.